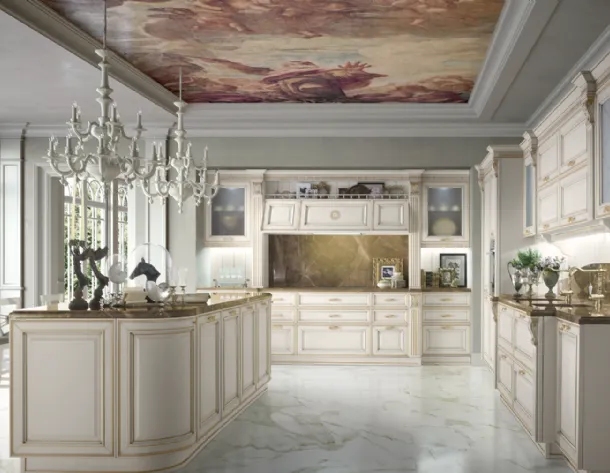 Caviar Gold
The beautiful elegant classic kitchen Made in Italy Caviar Gold MITON Matt lacquered kitchens in the picture, it can be designed in multiple ...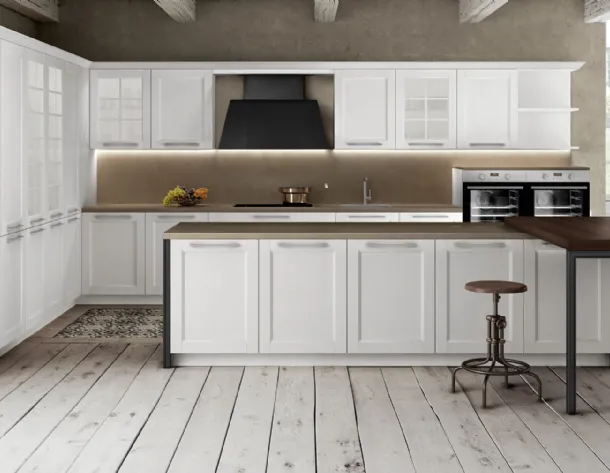 Talia 02
In the shop you can see firsthand our rich series of classic corner kitchens with great personality signed by Miton, always of great quality.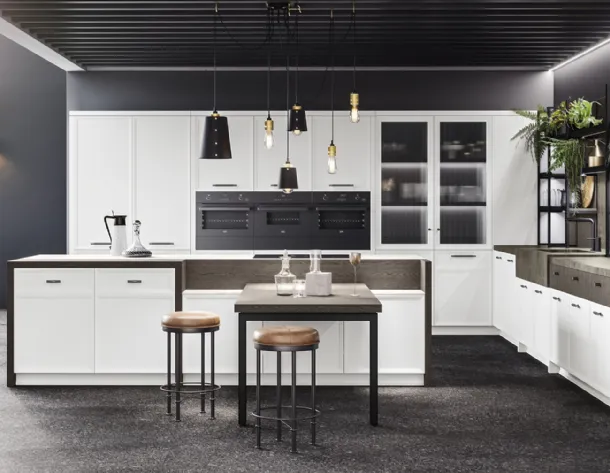 Levant
Thanks to the practicality of this classic proposal in matt lacquer, among those with Miton island, you can optimize the environment without ...
Classic kitchens from the best Italian brands
Nowadays the creation of Classic Kitchens is a true art that does not fear passing fashions: these compositions allow you to furnish your home with timeless charm. Whether it is corner or on a wall, with or without a peninsula, the classic model you have decided to buy awaits you in the showroom to better organize your spaces, enriching their aesthetics. The furnishings for this room will have to reflect your personal style and meet your practical needs, to ensure a peaceful everyday life in the most lived-in place of the house. Particular attention will be dedicated to the choice of materials and textures ideal for a classic kitchen, which, being durable, must ensure a high level of resistance and a high aesthetic content. If you are a fan of Classic Kitchens, you are in the ideal place: in the showroom you will be able to see live the most original compositions of the best producers on the market, always of great value. Thanks to the almost infinite choice of textures of the best brands, finishes, shapes and appliances available in the store, you will be able to find the classic composition that is right for you without inconveniences.